August 25, 2022- Individual Time Trial – Regina City Road ITT City Championship
Meet at Save on Foods at 6:15 pm for the ITT riders. We will organize the start list depending on who wants to do the TT…. To help assist with this, please email me (eric.julian.sy@gmail.com) if you are planning of doing the ITT.
The actual start of the course will be set up on the East Service Road dead end road. I will lay out some pylons where the start and finish line are by the Staging area. I am hoping that we can have everyone lining up in their order by 6:20 pm, so please head over to the dead end road to the Staging Area to be ready to go at no later than 6:20 pm
We will have rolling starts at 30 second intervals. As this is an ITT, it is important to note that drafting is not permitted… Drafting events will be penalized accordingly.
The timing will occur by stopwatch…. With a backup of using the Strava segment if there are technical glitches. However, stop watch times will trump Strava times.
The course length is 16 km. It starts from the intersection (just past the dead end road) all the way to the stop sign (which is the Turn around). Please note that they have been doing some crack sealing on the road, so there is some loose gravel on the shoulder in some areas. The roads aren't closed, so please make sure to stay safe at the turn around at the stop sign.
There will be Open and Women's categories! Once I have a chance to compile the official final results, I will post separately with the final times.
I've attached a photo of the staging area and Strava segment info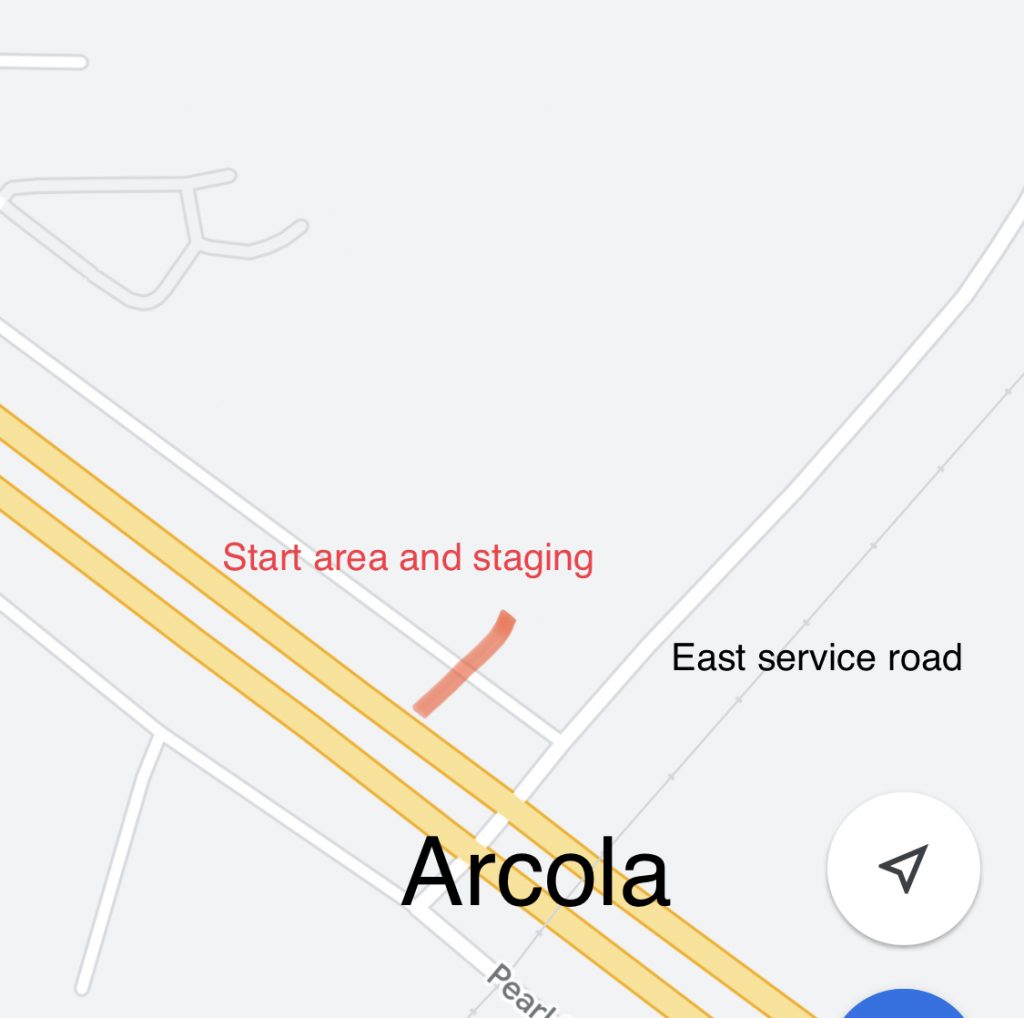 Strava Segment Link: https://www.strava.com/segments/18281281?filter=overall