Thursday rides are no-drop rides focused on adventure and camaraderie. Thursdays offer a great opportunity to practice group riding skills. Each week, a different experienced ride leader will select a safe route and format for the night, which typically include a "short turn" (early bail out) option. We ride as a group and sometimes practice skills and tactics. Often we grab a bite to eat and a drink after the ride is over.
This ride is many things to many people. Whether you're interested in learning to race or you are just looking for a fun group ride, you're welcome to join RCC for a Thursday Night Adventure Ride!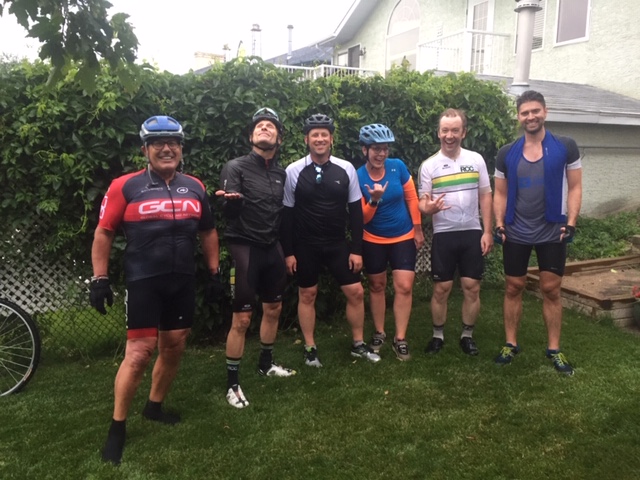 This is a no-drop ride and we ride the majority of the route as a cooperative group. Some routes will include relatively short faster sections to get the heart pumping and have some fun. These sections are optional, announced beforehand and always end at a pre-determined spot where we regroup. It is a great way to practice going fast before trying out a full Tuesday Night Race.
Thursdays are also about learning to lead. Different club members will lead rides throughout the summer. Sign up to lead a ride and you will have the chance to show everyone your favourite route!
Sunday Fundays
The Thursday group often heads out to the Qu'Appelle Valley for cooperative long rides with multiple distance options. Keep an eye on the Facebook group for the next outing!