City Championships
Awarded to the winner of the annual City Championship Race, the final road race of the season. There is a trophy for the overall race winner and, since 2019, a plaque for the fastest female finisher.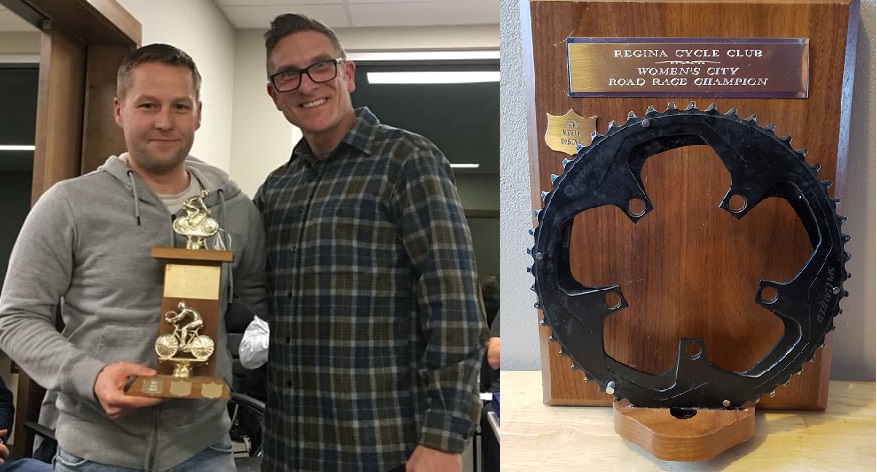 2021 – Brady Windsor; Nata Kolesova (road race); Brady Windsor, Adele Grundahl (ITT)
2020 – Brady Windsor; Nicole DeBond
2019 – Brad Kerr; Nicole DeBond
2018 – Kris Abrahamson
2017 – Kris Abrahamson
"If You Can't Spin – Hammer" Award
Originally a plaque awarded to John Buys, for hammering when others suffer, he returned it to the club at the celebration of our 50th year. Since then we have awarded it to a rider who's hammered the hardest, in the spirit of John.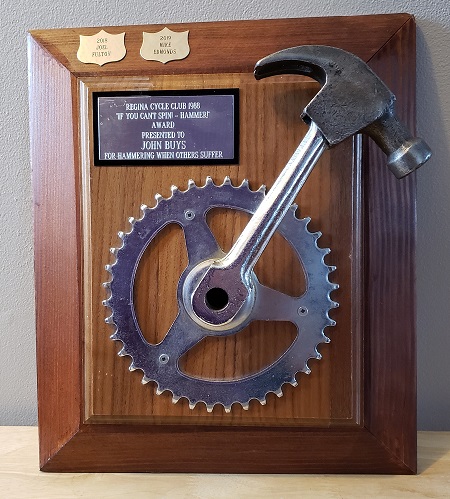 2021 – Sarah Bilawski
2020 – Marc Tremblay
2019 – Mike Edmonds
2018 – Joel Haight
1988 – John Buys
Points Trophy
The Points Trophy was reinstated in 2020, as our early season involved a solo-effort race series in line with COVID-19 restrictions. Previous race seasons involved a points series throughout the summer race season. The trophy was donated by the Regina City Police Athletic Association.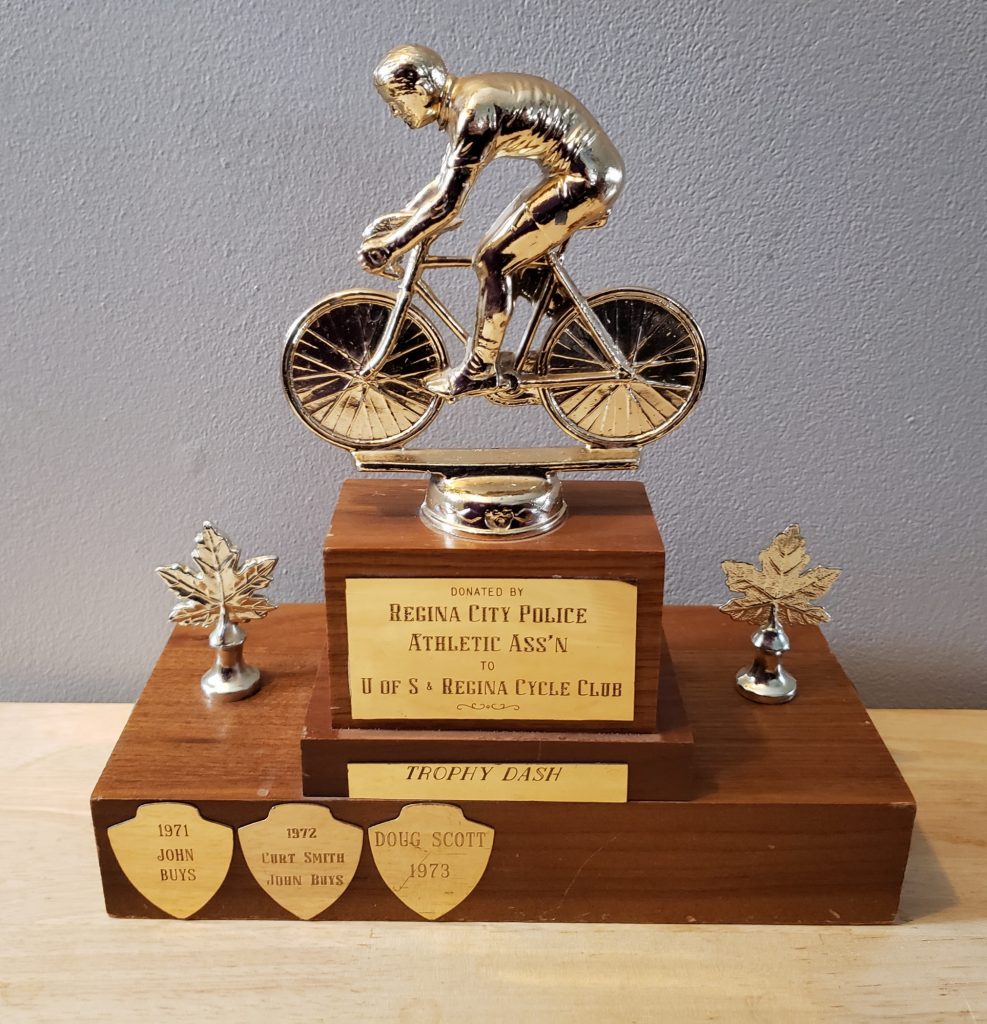 2020 – Jonathan Pottage (Overall); Megan Florizone (Women's Division)
1989 – Pedro Peralta
1988 – John Buys
1987 – John Buys
1986 – Roger Tweten
1985 – Warren Serfling
1983 – John Buys
1982 – Marc Quinnett
1981 – Mike Griffin
1973 – Doug Scott
1972 – Curt Smith & John Buys
1971 – John Buys
President's Cup
"If you have the courage to begin, you have the courage to succeed." Awarded for service to the club, president's choice!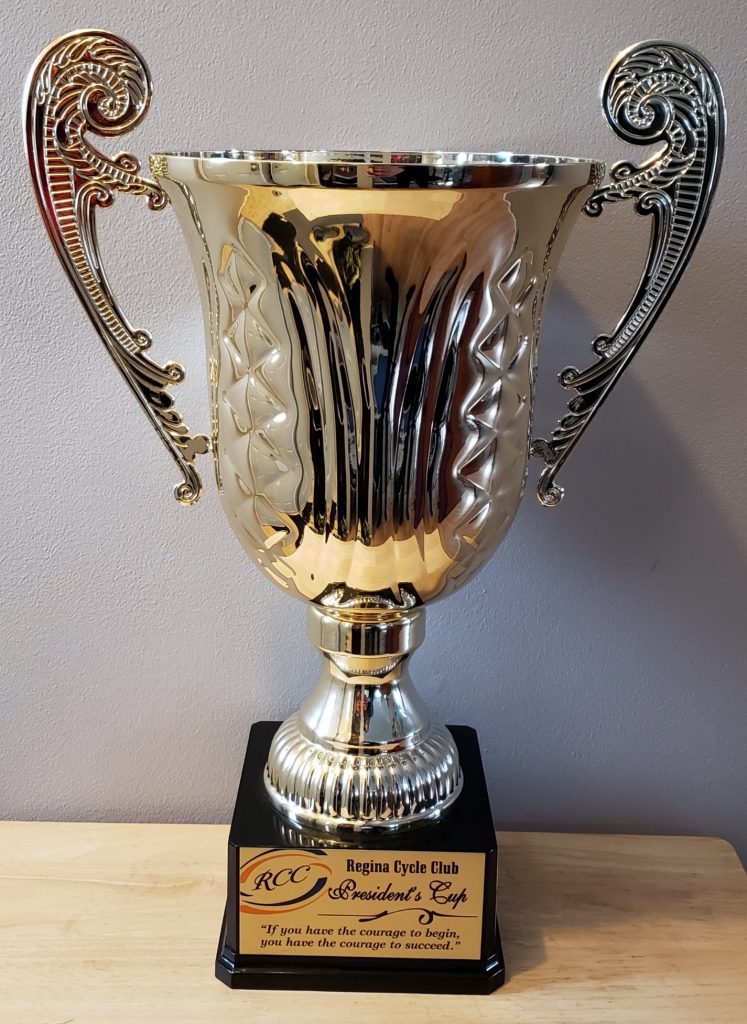 2021 – Eric Sy
2020 – Nicole DeBond
2014 – Marc Quinnett
2013 – Brad Kerr