Ride as much or as little, or as long or as short as you feel. But ride.

Eddy Merckx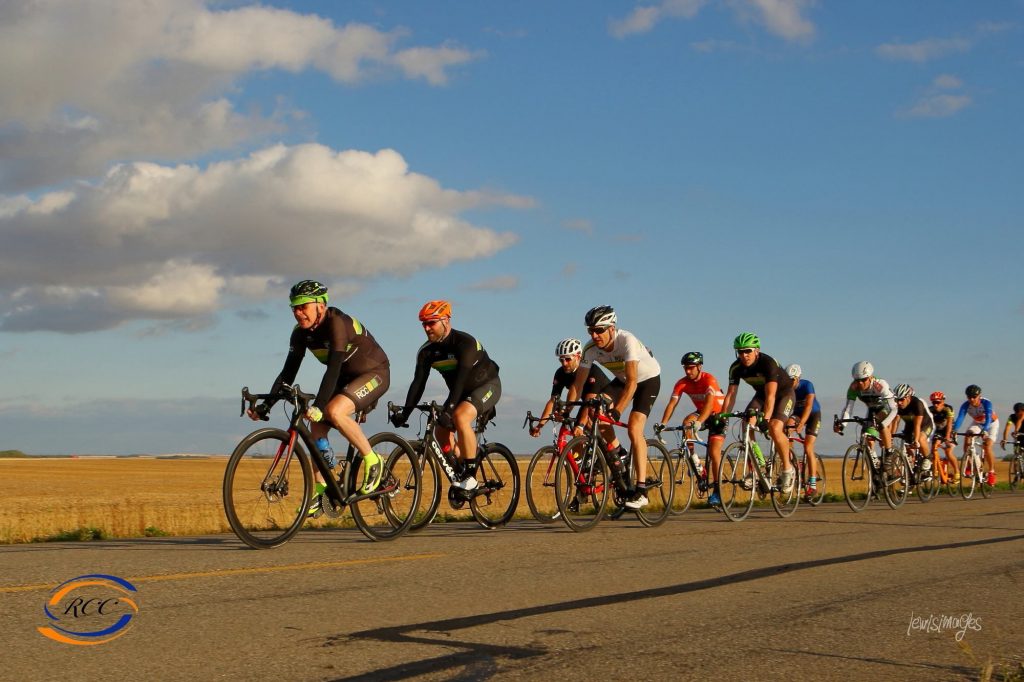 Regina Cycle Club has been the cornerstone of the road cycling scene in the Regina area for over 50 years. The beautiful prairie roads around Regina are the setting for numerous road races and epic group rides every year. RCC has events to interest both the gritty racer and the enthusiast looking for a group ride.
RCC's courses typically feature challenging valley climbs and descents (e.g., Qu'Appelle Valley), prairie crosswinds, and low traffic roads around the city and the odd bike path.
On Tuesdays, we hold Tuesday Night Races. There are a variety of formats, including team nights, where racers are divided into teams and challenged to work cooperatively with their teammates.
On Thursdays, we hold Adventure Rides that are social paced rides suitable for novice and intermediate riders.
Both Tuesdays and Thursdays often conclude with food, beverages, and socialization at local pubs.
We also host special events, including a big "capstone" ride – a classic end-of-season event that challenges riders to end their season with a big ride that serves as a motivating late-season training target.