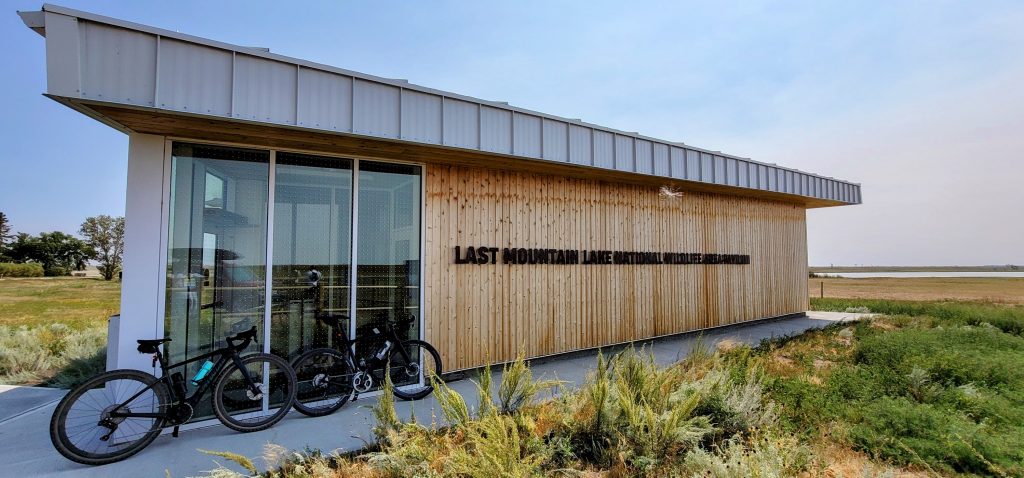 A Two Day Gravel Quest around Last Mountain Lake
Dates:
September 16th – 17th
Start/Finish Location:
Robertson's Campground
Alice Beach SK
https://bit.ly/3eSSZye
Start Times:
8am September 16th / 8am September 17th
Camping Details:
We will spend the night on September 9th at Rowan's Ravine Provincial Park.
Each rider should bring one bag with their camping gear. We will transport your bag from the start to Rowan's Ravine and then back to the finish on the second day.
Meals:
Meals are not included. Mama Bear's Den Restaurant is open at Rowan's Ravine until 8pm. Rider's are encouraged to eat there for dinner. G&S Marina Outfitters is open until 9pm at the marina for snacks and anything else you might need. Some beer will be included for riders at the campsite. There are no restaurants open for breakfast. Riders are to supply their own breakfasts. A small bikepacking/backpacking stove and a pot that fits in your bag for some oatmeal is one idea for breakfast.
Routes:
Plan to ride ~130km of gravel each day. Routes TBD.
Support
Support will be minimal. We are planning to have one aid station each day with coke/water/snacks. Beyond that you should plan to carry everything you need for the day.
Bike:
We recommend a Gravel/Cyclocross bike with 38c+ tires. The gravel can be thick in these parts and the bigger the tire the better.
Difficulty:
130km of gravel x 2 days is nothing to take lightly. Once you add in wind, varying road conditions and high temperatures, if you are not prepared you could have 2 bad days. We encourage people to challenge themselves but if 100km of gravel isn't something you've done this year, you might want to put this on your calendar for next year. The ride is not a race but it is also not a no drop ride. It is likely you will have someone to ride with at your speed, but there are no guarantees.
Finisher's Meal:
The Burger Barn at Robertson's Campground will have a burger and fries waiting for you at the finish.
Cost:
$100.
Refund Policy:
Refund requests received before September 2nd will receive a full refund. After September 2nd no refunds will be given upon request. If the event is cancelled due to weather, or any other unforeseen circumstance full refunds will be given to all participants.
Registration:
https://zone4.ca/register.asp?id=32668
Photos From Quest I: