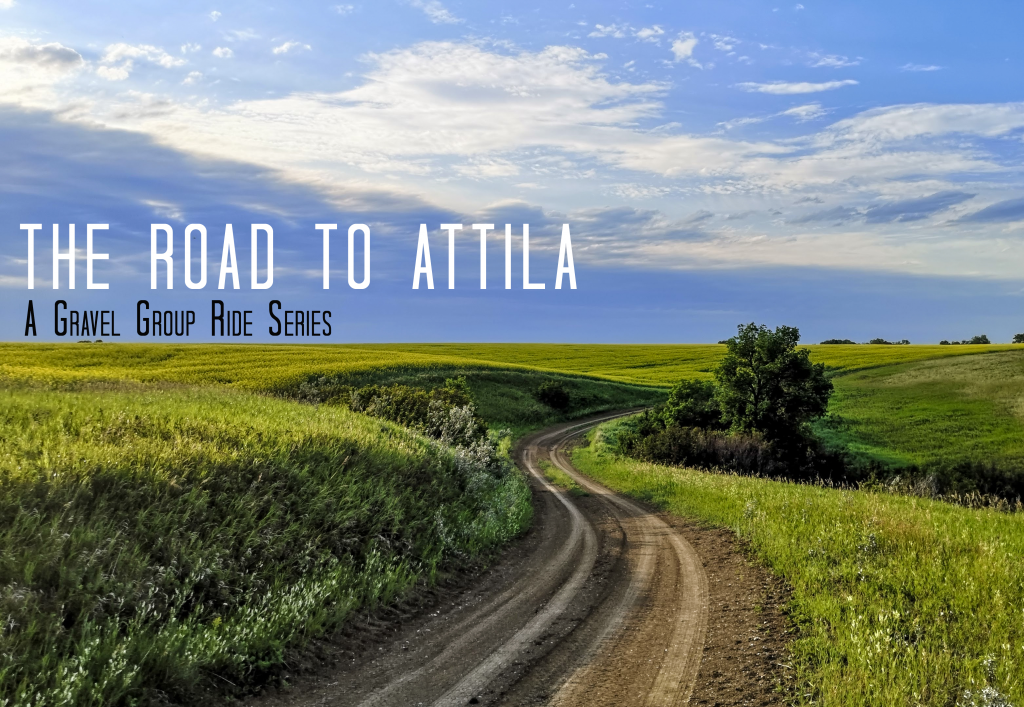 Attila – June 4th
Sign Up: Ensure you're signed up for the ride by 12:00pm Friday June 3rd. No Sign Up. No Ride. Do that here. Please indicate if you will be doing the short or long distance of the ride.
Weather: The weather looks great! Low winds and not too hot.
Sign on and Drop Bag Drop Off: 7:30am-7:50am. Drop off your drop bags, let us know you're riding, and grab some Hammer Nutrition products.
Ride Start Times: 8:00am Long Distance, 8:30am Short Distance.
Start Location: Avonlea Rink
Washrooms: The Carwash in Avonlea has graciously allowed us to use their washroom. Let's keep it clean!
Route: This route features some very cool terrain. Great views, challenging climbs, and fast descents. You can view and download the routes below. We strongly recommend you load the route onto your Garmin/Wahoo device.
Short Route: https://ridewithgps.com/routes/39389214?fbclid=IwAR2aOTOwZBNd515loMO3DvagKlRRtP0ZCEA1Q-FipN0YwSHyLJDkWran1Fs
Long Route: https://ridewithgps.com/routes/39370070?fbclid=IwAR1RGZm-NUGUv3eKetUnFBg6yyMLda7sW2TREaqz2tt_-DTUkkKU0nKxipA
Aid Station: We will have an aid station setup in Spring Valley. The short riders will arrive there at 48km and the long at 93km. You will be able to leave drop bags at the start and they will be transported to the aid station. There will be water, cokes, and Hammer products available.
Drop Bags: We will have drop bags for both distances. Please keep these small as we have to transport them and they should only contain what you need (Food + Drink) to get you through the ride. Please put your name on your bag with your ride distance. They will be transported to the aid station and then returned to the start for when you finish.
Groups: https://docs.google.com/spreadsheets/d/1FaPkCmM0E9m3VQu9awHwWpFXs5MLJ3Px87Upv0EGthw/edit?usp=sharing
Support: We will have some support vehicles on the course for emergencies. The ride is self supported. Please prepare yourself for that. Bring what you might need to fix a flat or a broken chain.
Emergencies/Mechanicals: If someone is injured or there is an emergency call 911. There is cell service in most locations on the course. Also let Cassi know @ 3065418331. If there are any other issues where a rider cannot complete the ride, please contact Cassi @ 3065418331 and she will coordinate with one of our volunteers to get you help.
Nutrition: Wondering what you should be eating and drinking? Check this out!
BEER: Each finisher will be awarded with an RCC GravAle to celebrate their accomplishment. These were created in collaboration with Warehouse Brewing Company. Please Drink Responsibly. The rink is directly across from the Avonlea RCMP Detachment. We do not have a Beer Gardens or Liquor License. Don't Drink and Drive.
No Drop: What does No Drop mean? It means stay with your group for the entire ride. Stay with your group! If you're feeling fit help others in your group. Regroup after descents and ascents.
Previous Routes